I am extremely grateful for the Children's Book Project! There is no way I could have stocked my classroom library with such diverse, challenging, and leveled books without the Children's Book Project. In addition, their open doors and hearts inspire me every time I visit. Thank you!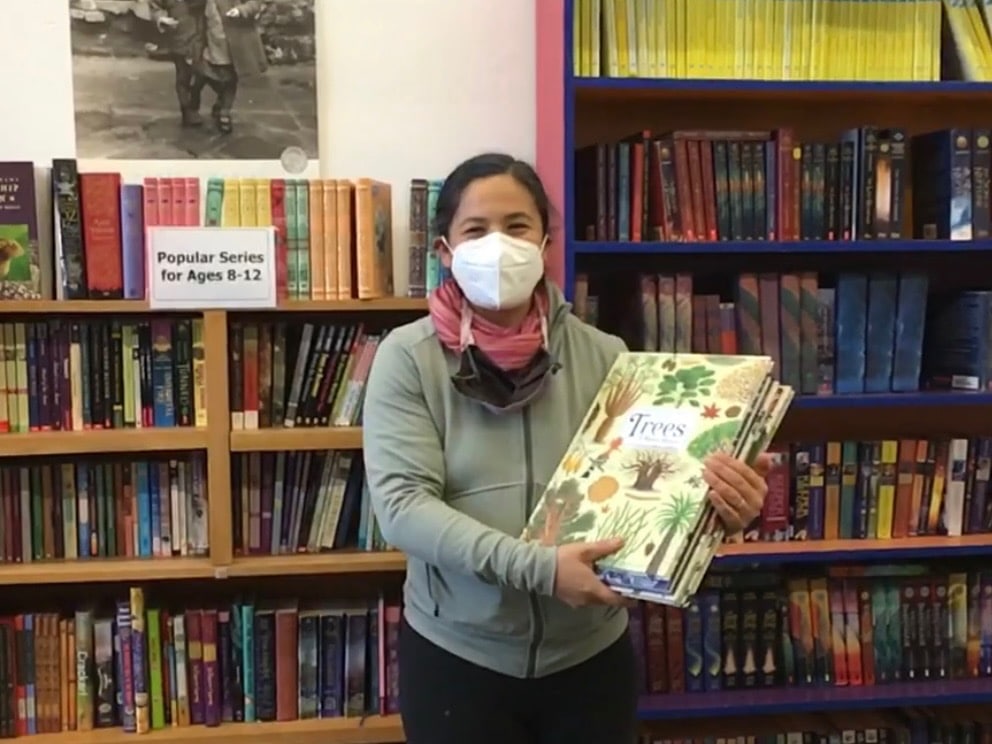 Organizations that serve low income children are welcome to get free books for infants through teens at our Book Bank. Book an appointment to visit during our Open Hours on the available date of your choice.
Each client must have their own appointment confirmed via email, and is subject to review for eligibility for our services. Review the confirmation instructions we send before each visit, as we frequently update our procedures. (If you didn't receive a confirmation, either you didn't complete your reservation, or it's in your junk folder and you'll need to add the address to your contacts.) You'll also get two reminders — one a week in advance, and another three days before your appointment — to make it easy to cancel or reschedule and free up space for your colleagues.
We're observing strict health protocols to keep our doors open to serve you: capacity is limited; properly fitted N95 masks required; and everyone must provide proof of vaccination, preferably with booster, to be inside the Book Bank. We'll give you an N95 mask if you don't have one. Appointments subject to cancellation or change as public health orders require.
Appointments are available now until we close for Summer Break 6/26 – 7/10/2022. We're updating our booking form, so appointments in July and beyond will become available in late June. We regret any inconvenience, and thank you for your understanding as we make these necessary changes.
Meanwhile, same day appointments may become available as your colleagues cancel appointments they can't keep.
Class Sets
We have a variety of titles in sets for classroom use. See our current inventory here, and contact us to confirm availability.