The Children's Book Project gives books to children who need them for equity in literacy, learning, and life. 
We aim to create a more socially just world by providing books for free to under-resourced children. Literacy attainment is directly tied to academic achievement and lifetime outcomes, yet children in economically disadvantaged communities do not have the same access to books as their more affluent peers. The Children's Book Project is committed to closing the opportunity gap and lifting up our community by raising readers.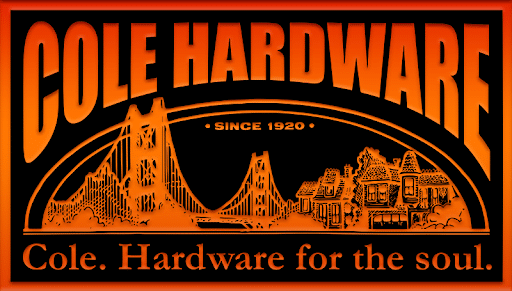 This August, our longtime community partner Cole Hardware will collect spare change at their registers AND children's book donations at all their store locations in San Francisco and Oakland. Thanks, Cole Hardware, for your ongoing support of our mission to give free books to children who need them!
The Children's Book Project has been awarded a $15,000 California COVID Relief Grant in recognition of our ongoing work during the pandemic to give free books to children who need them. Research shows that children who grow up with books do better in literacy, numeracy, and even technology. This grant helps us continue to make sure every child has a lifeline to learning with books of their very own—for keeps!
We're making our new Book Bank more comfortable, serving more clients every month, and have given out more free books for children who need them in the first six months of 2021 than in all of last year. We're receiving ever more donations of beautiful, new and like-new books from drives, publishers, authors, and individuals. And we're grateful for the crucial support of dedicated volunteers.
But if you haven't been to the Book Bank yet, don't take it from us—take it from heroes like our longtime client Lisa (above) and many others who give books, get books, and volunteer for children who need them for equity in literacy, learning, and life! Our lifeline to literacy lets all kids find themselves — and lose themselves — in the pages of good books. Together, we weave the lifeline to make our communities stronger.
Our Book Bank is open by appointment to Give Books, Get Books, and Volunteer!
Click the links to schedule online.
Thank you for helping us meet critical needs in challenging times.
All part-time staff fully vaccinated; mask required at Book Bank.
93,197
BOOKS GIVEN AWAY
so far in 2021
132,303
BOOKS RECEIVED
so far in 2021
340
VOLUNTEER HOURS
so far in 2021