The Children's Book Project gives books to children who need them for equity in literacy, learning, and life. 
We aim to create a more socially just world by providing books for free to under-resourced children. Literacy attainment is directly tied to academic achievement and lifetime outcomes, yet children in economically disadvantaged communities do not have the same access to books as their more affluent peers. The Children's Book Project is committed to closing the opportunity gap and lifting up our community by raising readers.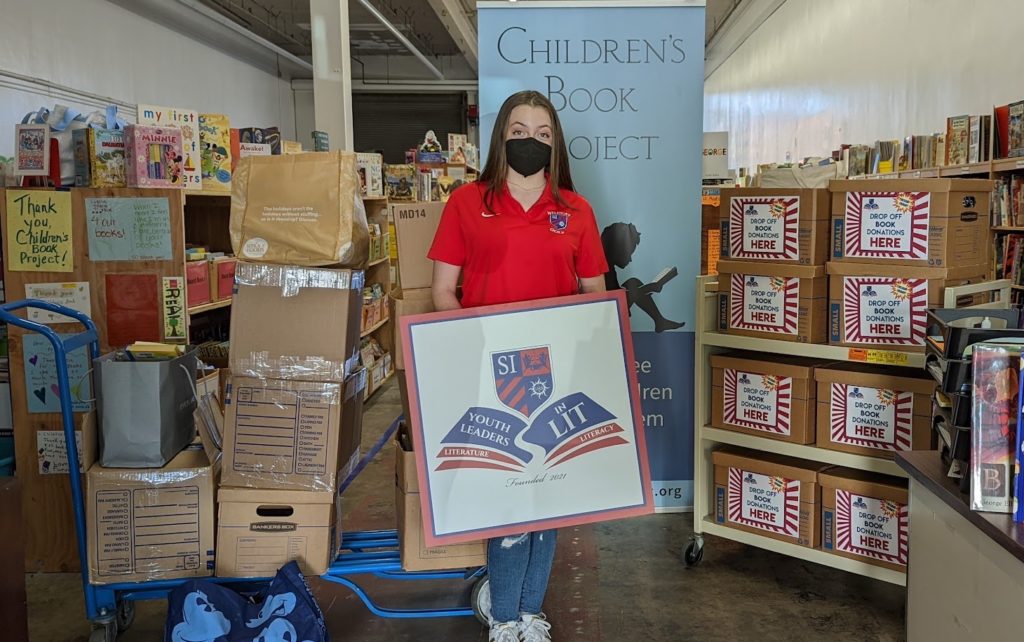 Thirty years ago this Fall, Vicki Pollack founded our nonprofit to give free books to children who need them — and also to redistribute and give new life to outgrown but still valuable children's books.
Since 1992, we've given away millions of books to low-income children all around Northern California — and more than 212,000 books since the start of the pandemic. Donating used books keeps them out of the landfill and allows them to recirculate into the hands of the young readers we serve, many of whom have never owned a book.
Running a children's book drive is fun, draws your community in, and can last for as short or long as you wish, online or in person — it's entirely up to you! We rely on book drives to keep our Book Bank shelves brimming with fabulous treasures all year round. Help us give even more beautiful books to children who need them most, while sustaining our planet and creating lifelong readers, learners, and stewards of the environment!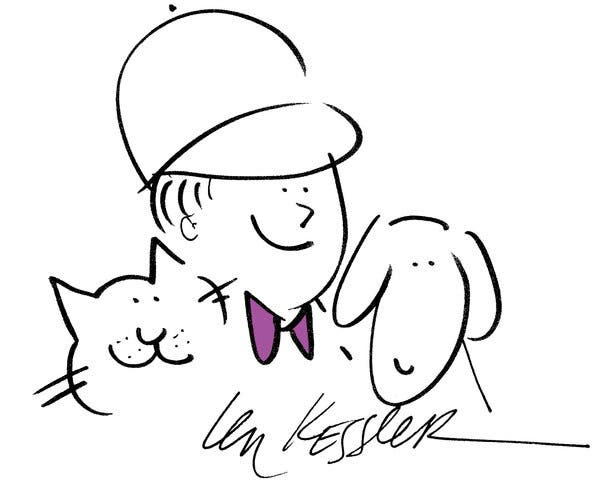 Our longtime supporter and friend Leonard Kessler, author and illustrator of beloved children's books, died in February at age 101. We celebrate his creative legacy, as generations of readers treasure his message of inclusivity and acceptance.
When he was 6 years old, Lennie's grandmother gave him a box of crayons so he could paint his own world. He went on to find his calling in writing and illustrating books for beginning readers that featured his open-hearted perspective on their lives and on the wider world.
Of his hundreds of books, Lennie wrote more than 45 with his wife, Ethel, a social worker and kindergarten teacher. In all his works, he brought not only his artistry but also his ability to relate to children, sharing their curiosity and taking interest in their concerns — even getting down on the floor to see things from their point of view.
The Children's Book Project is honored by Lennie's support of our mission during his lifetime, and now to be chosen by his family as the recipient of donations dedicated in his memory. Lennie's legacy lives on in the lifelong readers who found themselves in the pages of his books.
On March 12, 2020, due to the emerging COVID pandemic, we learned that San Franciscans would be staying home, schools around the Bay Area would move online, and we would be closing our doors to the public. That weekend, board members and volunteers rallied to deliver children's books before the Stay Home orders went into effect — and through the months to come we continued to accept, quarantine, and deliver books for children at public housing, Boys and Girls Clubs, Head Start programs, Learning Hubs, food distribution sites, shelters, public health clinics, and the like. On November 11, 2020, we moved our Book Bank across the city to a bigger, well-ventilated location where we reopened to the public gradually, and our part-time team of staff and volunteers have been safely serving ever more book donors and clients since then.
We're proud that we never stopped working to fulfill our mission during the pandemic — and from March 2020 to date we have given away over 205,000 children's books to children who need books of their own, now more than ever! We're grateful to all our supporters who help us ensure books are accessible to our most vulnerable children, so they can grow and succeed to their full potential.
Our Book Bank is open by appointment to Give Books, Get Books, and Volunteer!
Click the links to schedule online.
Thank you for helping us meet critical needs in challenging times.
CLOSED for Summer Break
June 26 – July 10
Proof of vaccination/booster and N95 mask required for all inside the Book Bank.
135,752
BOOKS GIVEN AWAY
in 2021
178,840
BOOKS RECEIVED
in 2021
516
VOLUNTEER HOURS
in 2021